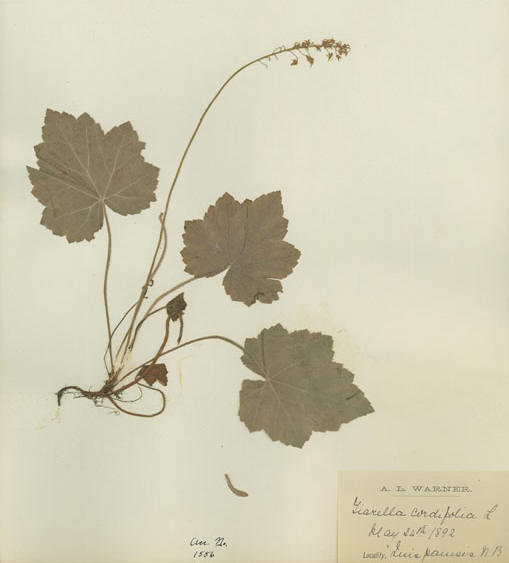 New Brunswick Museum, Saint John, N.B., VP-01556 (detail)
Foamflower (Tiarella cordifolia) is a member of the saxifrage family, flowering in spring in rich, moist, hardwood forests. Agnes Warner made numerous collections of plants in Quispamsis during the spring and summer of 1892, including this one. Did she make day-trips to the area from Saint John by train? Or did her family join the seasonal exodus of city residents to summer camps in the Kennebecasis River valley, away from the fog-bound Fundy coast? On these questions, her plant collections are silent.
Collected by Agnes L. Warner in Quispamsis, New Brunswick, 24 July 1892.