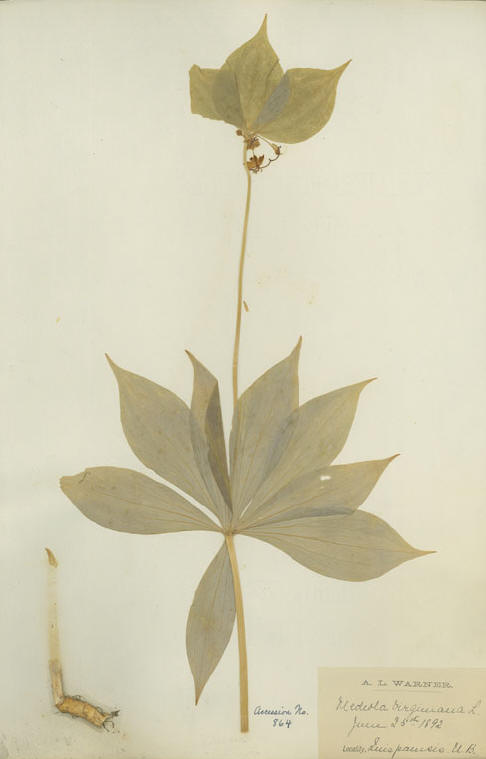 New Brunswick Museum, Saint John, N.B., VP-00864
Indian Cucumber-Root (Medeola virginiana) is an elegant inhabitant of hardwood and mixed forests in eastern North America. It is a member of the lily family, and the only species in the genus Medeola. The plants can reach nearly a metre in height, though the lower portion of the stem has broken away from this beautifully prepared specimen. When the plants are in fruit, the bases of the leaves become deep purplish-red. The tuberous rhizome (lower left) smells and tastes of cucumber when fresh.
Collected by Agnes L. Warner in Quispamsis, New Brunswick, 25 June 1892.